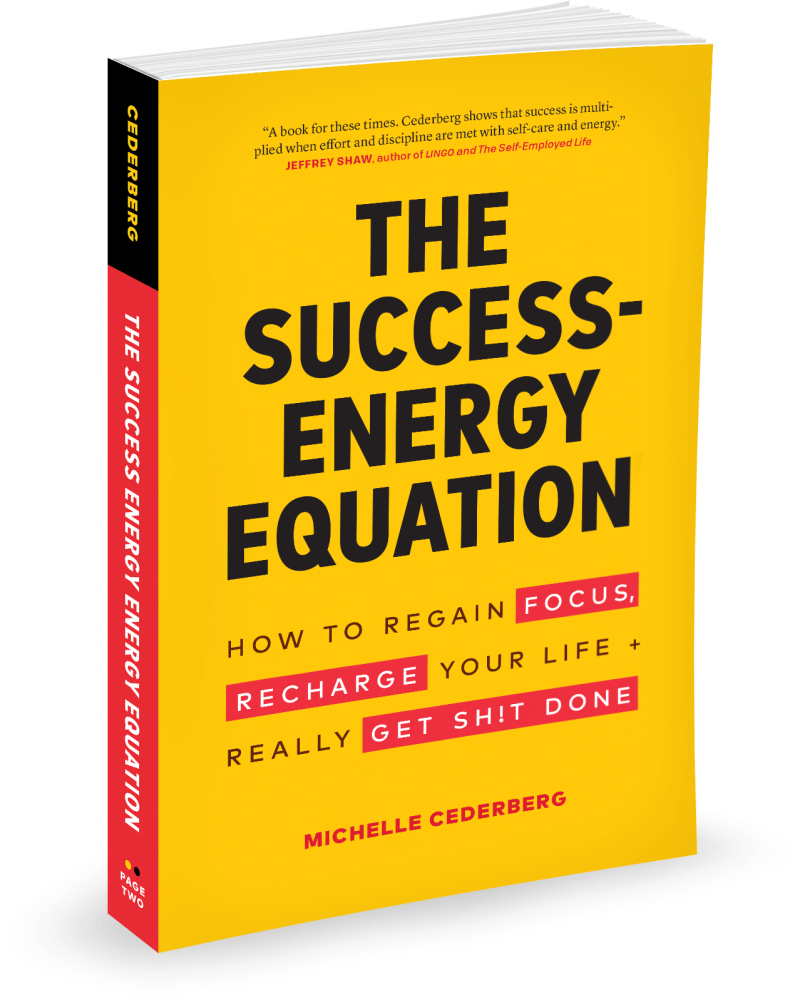 The Success-Energy Equation
Available Now
Author, motivational speaker, and coach Michelle Cederberg is offering a life raft to anyone drowning in the demands of the modern day.
Order Now
Also available as an audio book download at: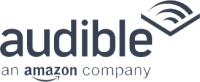 Shop wherever you usually buy your audiobooks.
"A book for these times. Cederberg shows that success is multiplied when effort and discipline are met with self-care and energy"
"Push back against 21st-and-a-quarter-century stress, which Cederberg describes as a pervasive, unrelenting, tech-driven, FOMO-fed stress that has us on the go – physically, mentally, emotionally, even cognitively – all day long."
From the abrasive soundscape of smartphone notifications to the ceaseless pull of the 24-hour news cycle, the stress of living a connected life often feels insurmountable. We have goals for our careers and our lives, but with all the noise and constant demands, we get stalled out and stuck.
What if there was a better, simpler way to cope?
ORDER The Success-Energy Equation now, and you'll see that there is!
It's an approach based on science and common sense. And let's face it, the world needs more of that right now. And, because common sense isn't always common practice we need reminders for why we should do the work, or set aside distractions, or make better choices. Enter science.
Common sense strengthens when our sound judgement is supported by painstaking scientific study of why it matters, and that it works. This book shares the science behind the success strategies for exactly that reason! And it's done in a fun and accessible way.
Book Reviews
"In an era where we are inundated with messages about how success is simply about hard work, The Success-Energy Equation provides a much-needed breath of fresh air. In her thought-provoking book, Michelle Cederberg redefines the true elements of success, with energy management at the core of her model. If you're looking to reach higher levels of success than you ever thought imaginable, without feeling constantly depleted, then this book is just the spark you need."
"The Success-Energy Equation is a refreshing, no-fluff approach to creating the life of your dreams. Regardless of your age, if you read this book and implement the ideas inside, you will see a drastic change in your life. This is required reading, and one of those books that you should leave on your nightstand."
"This idea-packed, no-nonsense guide to getting out of your own way and achieving your goals will leave you energized and excited to DTFW! And yes, you have to read the book to find out what DTFW stands for!"
"Energy is a life force. Without it, we can't function optimally. By using Michelle Cederberg's excellent Success-Energy Equation solutions and advice, we can change the direction of our lives for the better. If you want to re-energize emotionally and physically, this book is a game-changer to achieve long-term health, greater balance and happiness."
In The Success-Energy Equation, Cederberg shows you how, by using the wisdom of science and your innate common sense, you can combat modern stress and tap into a well of energy that will fuel every area of your life. She shows you how slowing down and listening to your body can help you work better, and how a focus on health and energy management will sustain your efforts in all you do.
"I think of this book as a rallying cry to live a more purposeful, conscious, and energetic life"
She adds.
With the right tools and guidance, great things are possible. The Success-Energy Equation teaches you how you can boost your energy to:
Go from being stuck on autopilot to thriving with awareness
Set worthwhile goals that feed your sense of purpose
Work better, smarter, and with greater focus
Improve your attitude, self-confidence, and self-efficacy
And much more
Energy is a magic multiplier that will drive you toward higher levels of success in life. It's also your not-so-secret weapon against 21st-and-a-quarter-century stress. Engage your success-energy, reach your goals, and live a life you truly want.